Erratum to: The real cost of sequencing: scaling computation to keep pace with data generation
Received: 1 April 2016
Accepted: 20 April 2016
Published: 28 April 2016
After the publication of this work [
1
], the authors noticed an error in Fig.
4
. The error occurred on the y-axis, instead of running from 0 to 20 it just has 20 at each point. The publisher apologises for the error and any inconvenience caused. The corrected figure is given below: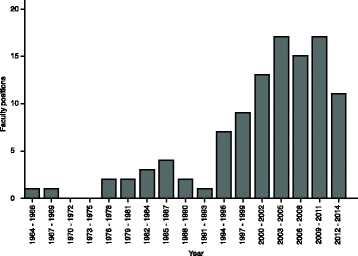 Open AccessThis article is distributed under the terms of the Creative Commons Attribution 4.0 International License (http://creativecommons.org/licenses/by/4.0/), which permits unrestricted use, distribution, and reproduction in any medium, provided you give appropriate credit to the original author(s) and the source, provide a link to the Creative Commons license, and indicate if changes were made. The Creative Commons Public Domain Dedication waiver (http://creativecommons.org/publicdomain/zero/1.0/) applies to the data made available in this article, unless otherwise stated.
(1)
Department of Molecular, Cellular and Developmental Biology, Yale University, New Haven, CT 06520, USA
(2)
Systems Biology Institute, Yale University, West Haven, CT 06516, USA
(3)
Integrated Graduate Program in Physical and Engineering Biology, Yale University, New Haven, CT 06520, USA
(4)
Program in Computational Biology and Bioinformatics, Yale University, New Haven, CT 06520, USA
(5)
Department of Molecular Biophysics and Biochemistry, Yale University, New Haven, CT 06520, USA
(6)
The Jackson Laboratory for Genomic Medicine, Farmington, CT 06032, USA
(7)
Department of Computer Science, Yale University, New Haven, CT 06520, USA
Muir P, Li S, Lou S, Wang D, Spakowicz DJ, Salichos L, Zhang J, Weinstock GM, Isaacs F, Rozowsky J and Gerstein M. The real cost of sequencing: scaling computation to keep pace with data generation. Genome Biol. 2016;17:53.View ArticlePubMedPubMed CentralGoogle Scholar