Erratum to: Dynamics of gene silencing during X inactivation using allele-specific RNA-seq
Received: 25 January 2016
Accepted: 25 January 2016
Published: 5 February 2016
After the publication of this work [
1
], we noticed there was an error in Fig.
5
where −1,0 and 1 are incorrectly displayed in the y-axis in panel b. Please see the corrected Fig.
5
below. We apologize for this error.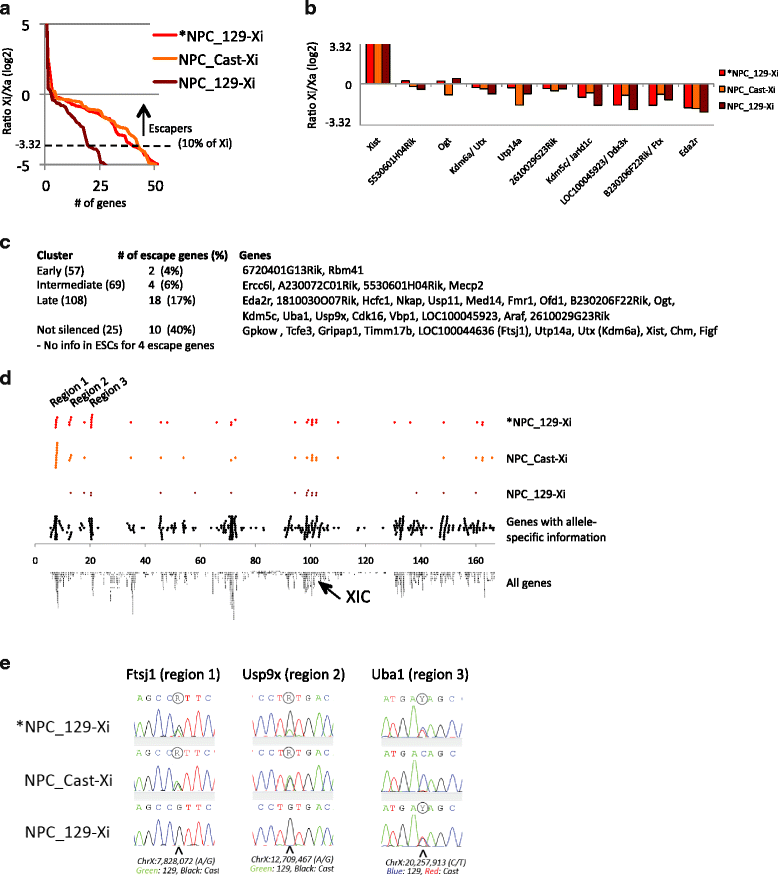 Open AccessThis article is distributed under the terms of the Creative Commons Attribution 4.0 International License (http://creativecommons.org/licenses/by/4.0/), which permits unrestricted use, distribution, and reproduction in any medium, provided you give appropriate credit to the original author(s) and the source, provide a link to the Creative Commons license, and indicate if changes were made. The Creative Commons Public Domain Dedication waiver (http://creativecommons.org/publicdomain/zero/1.0/) applies to the data made available in this article, unless otherwise stated.
(1)
Radboud University, Faculty of Science, Department of Molecular Biology, Radboud Institute for Molecular Life Sciences (RIMLS), Nijmegen, 6500HB, The Netherlands
(2)
Radboud University, Faculty of Science, Department of Molecular Developmental Biology, Radboud Institute for Molecular Life Sciences (RIMLS), Nijmegen, 6500HB, The Netherlands
(3)
Department of Reproduction and Development, Erasmus MC, University Medical Center, Rotterdam, The Netherlands
(4)
Hubrecht Institute, University Medical Center Utrecht, Uppsalalaan 8, Utrecht, 3584CT, The Netherlands
(5)
Biology Department, Queen's University, Kingston, ON, Canada
(6)
Wellcome Trust-Medical Research Council Stem Cell Institute, University of Cambridge, Tennis Court Road, Cambridge, CB2 1QR, UK
(7)
INRA, UMR1198 Biologie du Développement et Reproduction, Jouy-en-Josas, F-78350, France